Cards
(14)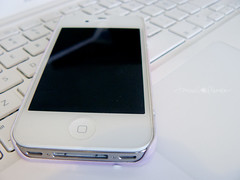 Application of science to help people
Back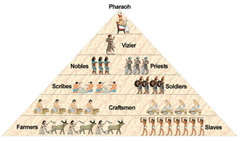 Individuals may become relatively better at producing the good they specialize in
Back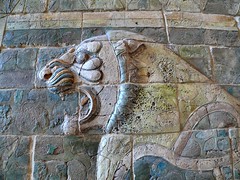 A group of people who conquered the Sumerians. They had a very famous king named Hammurabi. Hammurabi created nearly 300 laws known as Hammurabi's Code of Laws, the old known legal system based on the concept of "an eye for an eye, a tooth for a tooth".
Back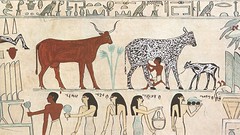 to tame; to bring plants or animals under human control
Back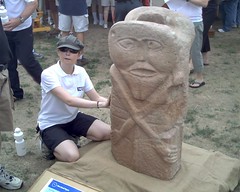 Any object made by humans, especially those from an earlier time, such as those excavated by archaeologists
Back
A trace of an ancient organism that has been preserved in rock.
Back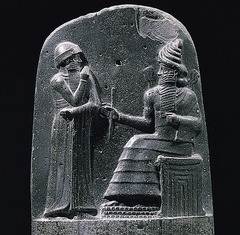 Amorite ruler of Babylon (r. 1792-1750 B.C.E.). He conquered many city-states in southern and northern Mesopotamia and is best known for a code of laws, inscribed on a black stone pillar, illustrating the principles to be used in legal cases.
Back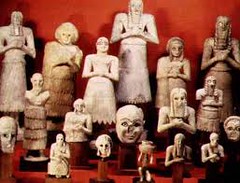 Ancient people who lived in the geographical region of sumer
Back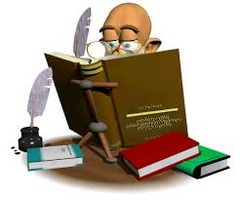 People who record the past and study written records A person who studies the past
Back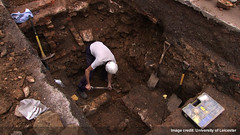 a scientist who learns about ancient people by studying the things they left behind
Back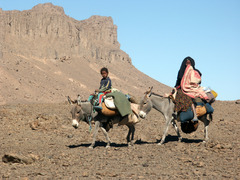 wandering from place to place
Back
A scientist who studies human development and culture
Back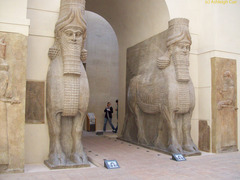 very harsh people who exploited the use of iron weapons to build their Mesopotamian empire, which lasted less than 100 years. they had a king with absolute power
Back